Our Promise
Our Purpose
"Make premium healthcare affordable"
Our Aspiration
"To be a truly Sri Lankan credible pharmaceutical manufacturer who makes premium healthcare affordable, and strives to uplift the landscape of the local pharmaceutical industry, while maintaining the highest standards of corporate governance, with a strong global footprint"
Our New Journey
With the launch of our new state-of-the-art research and manufacturing facility in Homagama, we aspire to embark on a new journey.
We are working towards creating a strong pharmaceutical brand with a patient centric medicine portfolio while driving the local pharmaceutical industry to the next level.
We commit towards continuously complying to premium quality standards, investing in the latest technology, absorbing the right talent and bringing in novel molecules advancing in the global pharmaceutical arena.
We are now awaiting registration to launch commercial operations of our new manufacturing facility in Homagama, to drive a step change in the pharmaceutical manufacturing industry in Sri Lanka.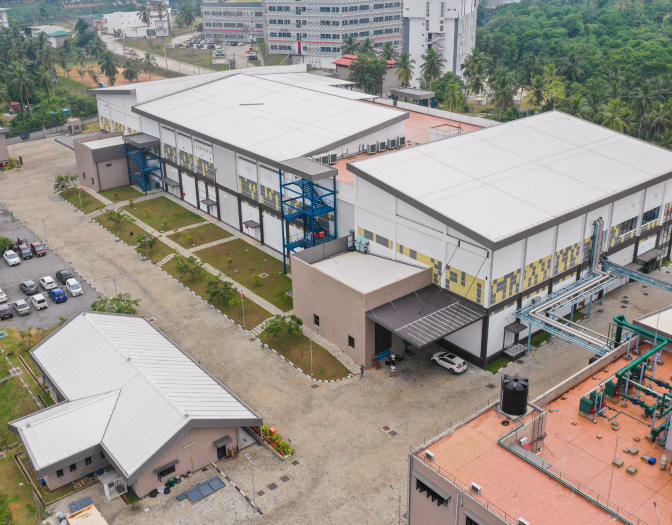 Our History
1939 – J. L. Morison Son & Jones (Ceylon) was incorporated as a trading post of J. L. Morison Son & Jones (UK)
1959 – Ventured into pharmaceutical manufacturing with the inauguration of MSJ Industries (Ceylon) Ltd, our first manufacturing facility at Mutwal Aluthmawatha, becoming one of the pioneers of generic pharmaceutical manufacturing in Sri Lanka
2013 – The diversified conglomerate Hemas Holdings PLC acquired the majority shareholding of the company, making Morison a subsidiary of the Hemas Group
2017 – The corporate brand name of J.L. Morison Son & Jones (Ceylon) PLC was re-branded as Morison PLC, with a logo that is simple and contemporary
2020 – Morison unveiled Sri Lanka's first and largest oral solid and liquid dosage pharmaceutical manufacturing facility that complies with WHO GMP and EU GMP quality standards, in Pitipana Homagama
2021 – Morison PLC became a limited liability company with Hemas Holdings owning more than 90% of its shareholding, and is now known as Morison Ltd
Board of Directors
Driven by experience and expertise, our leadership team inspires us to surpass our goals and deliver stakeholder value.
Murtaza Esufally
Non-Executive Chairman
Murtaza Esufally is the Non-Executive Chairman of Morison Limited. Mr. Murtaza Esufally counts more than 30 years of experience in senior management levels. He holds a master's degree in business administration from the Melbourne business school of the university of Melbourne, Bachelor of law degree from the university of Essex, UK, Barrister at Law from Lincolns Inn attorney-at-Law of the supreme court of Sri Lanka. He also served on several subsidiary boards of the Hemas Group.