Morison kicks off commercial production at new pharma manufacturing facility
Releases first commercial batch of Chlorphenamine oral solution and Paracetamol 500mg tablets to market this week
Can meet 40% of local demand with capacity to manufacture over 5bn tablets and 2mn litres of liquid
Working on a new product pipeline, includes some latest therapies in diabetic, cardiovascular and vitamin segments
Morison Ltd, one of the pioneers of pharmaceutical manufacturing in Sri Lanka, announced the commencement of commercial production at its state-of the-art WHO GMP and EU GMP-compliant production facility in Pitipana, Homagama.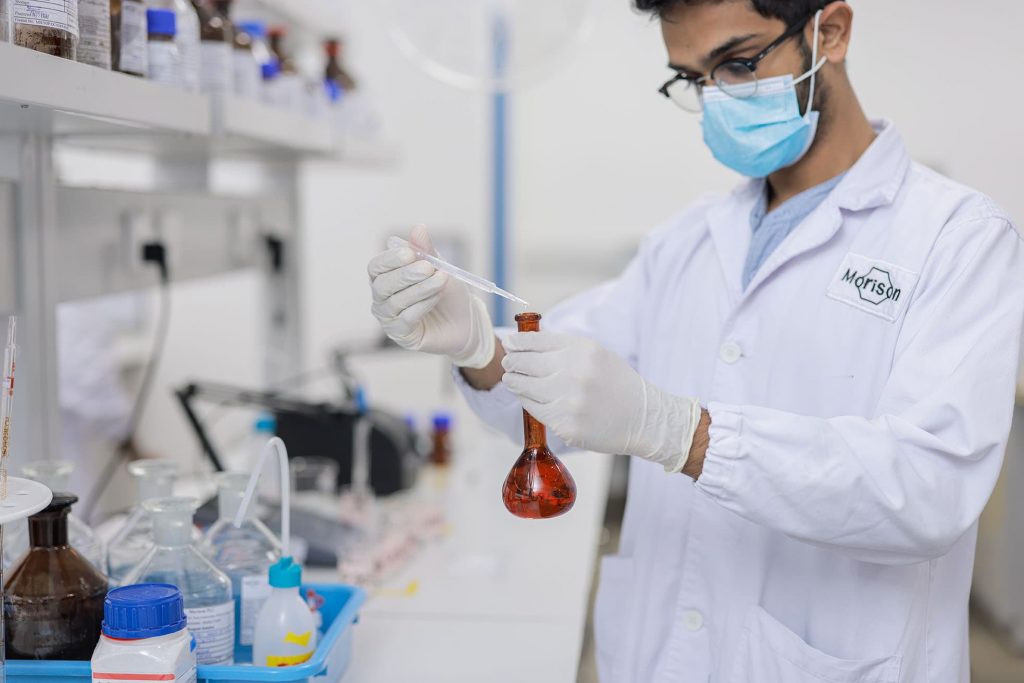 Unveiled in late 2020 as Sri Lanka's first and largest general oral solid and liquid dosage pharmaceutical manufacturing facility, the factory marked the launch of commercial production by manufacturing and releasing its first commercial batches of Chlorphenamine oral solution and Paracetamol 500mg tablets to the market this week. With a commitment to increase access of high-quality yet affordable medicines, Morison's investment of Rs.4 billion in its new state-of-the-art pharmaceutical research and manufacturing facility, is the highest investment to date in the local pharma manufacturing industry.
The facility is the first general oral solid and liquid dosage manufacturing plant in Sri Lanka, built as per the European Union-Good Manufacturing Practice (EU-GMP) specifications and Quality Management Systems. It has a capacity to manufacture over five billion tablets and two million litres of liquid during two shifts, which can cater up to 40 percent of the national demand. With the launch of commercial production at its new facility, Morison continues its 60-year-long mission to offer the highest quality products at affordable prices to Sri Lankans. "We are humbled at being able to fulfil the medicinal needs of our people with locally manufactured essential drugs at a time of crisis for the nation.

In this journey, we envision to build a high-quality pharmaceutical brand manufactured in Sri Lanka and act on our purpose of 'making premium healthcare affordable'," said Morison Limited Managing Director Dinesh Athapaththu.
He added that the entity aspires to drive its vision within a six-pillar framework of being truly Sri Lankan, with global quality, at a local price, introducing novel therapies, maintaining ethical standards and safeguarding credibility.

Living up to its purpose, Morison recently launched the first locally manufactured SGLT-2, a new generation diabetes molecule – Empagliflozin, at a cost that is approximately 50 percent lesser than the prevailing market prices. According to the company, it is also working on a new product pipeline, which will include some of the latest therapies predominantly in diabetic, cardiovascular and vitamin segments.

Further, leveraging the long-lasting relationships of the Hemas group, Morison has signed up for contract manufacturing arrangements with a few leading regional pharmaceutical companies, which will be operationalised during the year. Morison said is hopeful that it can make a step change in the pharma manufacturing industry in Sri Lanka while helping to save the much-needed forex at this juncture and eventually build an export business.
Source: https://www.dailymirror.lk/business-news/Morison-kicks-off-commercial-production-at-new-pharma-manufacturing-facility/273-237894